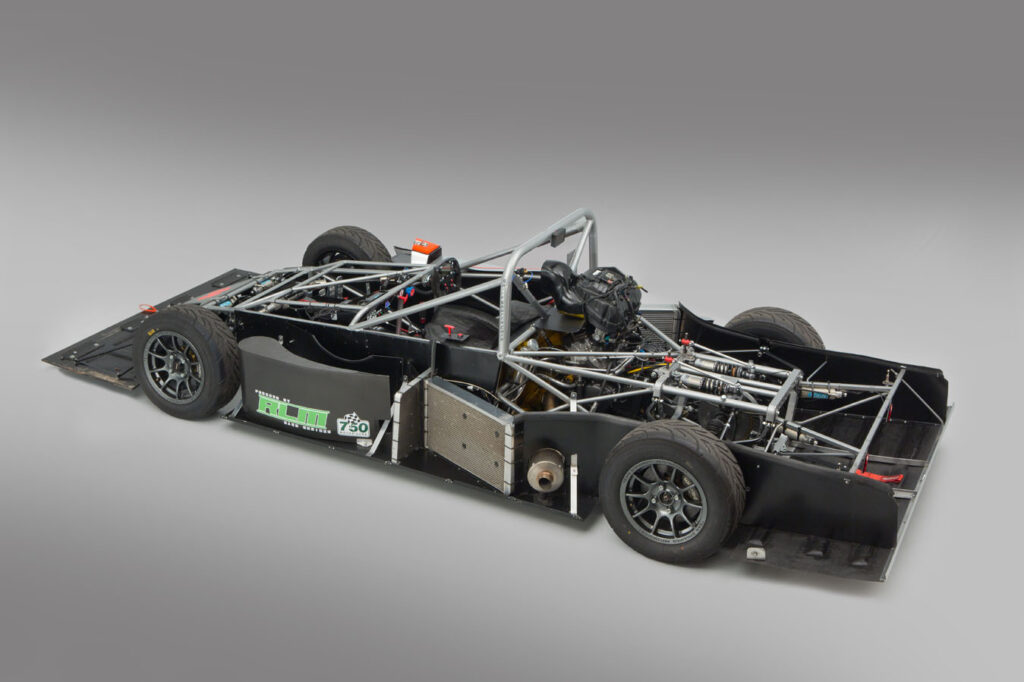 The GT-3 is a "sports prototype" racing car incorporating a steel round tube space frame chassis with fibreglass and carbon construction bodywork.
Designed to be powered by motorcycle engines due to their incredible power to weight, the most popular being the Honda CBR 1000RR engine, followed by the Suzuki GSXR1000 and GSXR1300 Hayabusa.
Our entry level car, powered by a 1000cc Honda Fireblade engine is designed around the S1000 regulations is a perfect car for all levels of driver experience.
Low running costs means great value for money especially when considering these cars lap as quick as a British Touring Car!
Very high quality components also keeps running costs low by not having to replace or repair low quality parts very regularly.
These cars can be ran in the S1000 championship on the Yokohama A048 tyre or ran in various other series with slick racing tyres.
S1000 specification
Steel round tube CDS chassis
Fiberglass and carbon bodywork construction
Carbon front crash structure
Carbon cockpit side panels
Pushrod activated suspension
Billet front uprights with shim adjustable camber
Forged aluminium calipers with ventilated discs.
Bespoke brake pad material
Aim Formula steering wheel with integrated dash and EVO4s data logger
Nitron 3 way dampers
Motorsport specification wiring looms and power distribution module with car control through steering wheel
Bespoke stainless steel exhaust system
Our top level car is powered by the incredibly popular Suzuki hayabusa engine.
It has been designed for various championships using the latest CFD aerodynamic development software then tested and correlated in the wind tunnel at MIRA.
It is a light weight high downforce car with slick tyres and can be ordered with a 2 seat or single centrally seated cockpit.
Retaining many of the same components as our entry level car, running costs are again kept low, this is due to the very high quality of the parts we use on all our cars.
Our own pneumatic paddle shift system is used for the gear shift, controlled by the engines Life racing ECU.